The S & M Files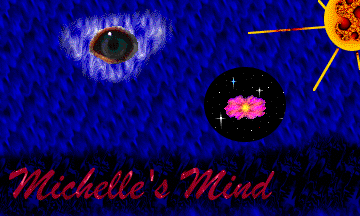 Prepare yourself for a journey into a dimension complete with sight and sound, a dimension where a life is told with uncanny accuracy. While it's true the life explained herein is mysterious and seemingly unbelievable, rest assured that all you see and hear is a true manifestation of ...
S & M.


Fasten your seatbelts securely and ready yourself to plunge ahead into the world of
"The S & M Files"
In which Stephen recounts the tale of two temperatures: hot and cold (part 1).

In which Stephen battles with Life's Luggage on another journey back from Canada to the UK.

In which Stephen explains the etymology of our airline's name, and we journey back to the UK from Canada.

In which Stephen regales us with S & M sampling Italian bathrooms and we lambast British Telecom.

In which M & M visit S & M in England and take a sidetrip to Scotland where a spooky time is had by all.

In which, advertising provides proof that life is strange -- at least in England

A track too far. Stephen's adventures via rail and Tube.

Come explore Brighton's fantastic bare beaches! A special report by our foreign beach correspondent Michelle.

Video may have killed the radio star in America but the BBC is alive and kicking here in England. Follow along with Stephen's recounting of S&M's mite-y adventures!

Ein's such an embarrassment; she has a dirty laugh. Ads, movies, and more mayhem from Stephen's pen.

Extreme sports, weather, and conspiracies. The Brits are out to get Stephen or so he says!

How fast does food go bad and our wonderful new home, as told by Stephen.

Local food, the gay neighbourhoods of Brighton, and real estate. A Stephen special.

Michelle's first comments about appropriate housing and the need to find it.

Adventures across the sea, as related by (a somewhat jaded?) Stephen.

Stephen and Michelle end up in a foreign land. See how the world in England initially appears through Stephen's eyes.

Your comments and opinions are, as always, welcome.
Please send them by e-mail to eingangATeingangDOTorg.
---
Michelle A. Hoyle
S & M Files, Last Updated: Tuesday, April 10, 2007