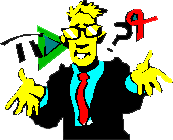 DALnet
Chaos Tournament
30 Above Versus 30 Below
Chaos Exterminators Inc. is pleased to present the next in our series of Chaos Tournaments: 30 Above Versus 30 Below.


Organization
Up to 24 guys and 24 gals total can register for their appropriate teams.


There will be 4 possible teams: 30 Above, 30 Above Plus 2, 30 Below, and 30 Below Minus 2. Each team will consist of up to 12 players.


Players will automatically be assigned to the first team with open space on either the 30 Above or 30 Below side (depending on which side you're registering for)


30 Below consists of players 29 years of age and younger. 30 Above is 30 years of age and older. No cheating now!
Each set of 30 Above/30 Below teams will play 2 games up to 30 points. The top cumulative scoring girls' team will play against the top cumulative scoring guys' team to battle it out for Chaos supremacy.


All games will make use of brand new categories which were set aside for this purpose.


Games start at 13:00 EDT on November 11th and continue until we have a winner.


Important Dates
Registration Period: November 1st - November 10th
Games are at 13:00 EDT on #chaos or #chaosrules on Saturday, November 11th.
Rules
You may only register once.


Please register for the appropriate team. If you accidentally register for the wrong team, please send e-mail to TeamReg@eingang.org.


Spectators will be welcome to visit during any of the games but will not be able to chat on the channel. Commentary will be welcome on #chaosdiscuss during the game.


Registered players should refrain changing their nicknames during the course of play or the game moderator will not know to allow them to play.


All tournament games will be held on the #chaos/#chaosrules channel on /server viking.dal.net at the appointed times.


We'd like to encourage you to invite people on your teams who have never played Chaos before. Take this opportunity to introduce new people to this exciting game!



Regiser For A Team
Fill out this form to register yourself for a team in the tournament.
Quick Time Conversion Table
Time (EDT)
New York
MDT
(Alberta)
PDT
(California)
CET
(Germany)

(Singapore)
13:00 (1 pm)
11:00 (11 am)
10:00 (10 am)
19:00 (7 pm)
02:00 (2 am)
following day

---
Michelle A. Hoyle
Chaos Tournament Information, updated: November 4, 2000